Access To Justice. The Seven Justices of the Supreme Court have today 26 July 2017 overturned Judgements by the High Court and the Court of Appeal.
Every now and then the Supreme Court in this country does something which is just simply 'the right thing to do'. Unfair dismissal.
The Seven Justices of the Supreme Court have today 26 July 2017 overturned Judgements by the High Court and the Court of Appeal and instead have backed an appeal by trade union Unison.  The Appeal had argued that the fees introduced in Employment Tribunals were unlawful.
If you are sacked unlawfully or unfairly by your employer, you have the right to claim Unfair Dismissal or Constructive Dismissal.  Prior to July 2013 it was free to make an application to the Tribunal.  The reasoning behind this was that if you had just lost your job and you had no money and, therefore, you should not really have to pay any tribunal fees in order to get justice.  However, the then Lord Chancellor, Tory MP Chris Grayling, introduced fees for lodging an application, it started at £160 increased to £230 and then there were further payments of £950.  Indeed, the fees got so out of hand that certain claimant's had to pay up to £1,200 in order to take the first steps to prove that they were unfairly dismissed.
This resulted in a massive drop off in the amount of people bringing claims against their employers in the Employment Tribunal.  It specifically targeted those on low incomes from accessing justice and, generally speaking, this was the most common type of applicant to a Tribunal, i.e. someone on a low income who has been badly treated.
The Law Society President Joe Egan said, "These fees place an insurmountable barrier in the way of tens of thousands of people.  Access to justice is a fundamental right – if you cannot enforce your right then it renders them meaningless."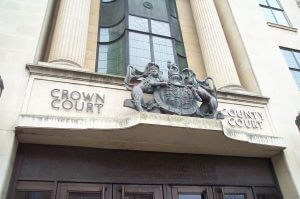 Today's decision will serve as a urgently needed wakeup call – justice must never be a luxury for those who can't afford it, it is right we all share.
After all, the basic point is, it is all very well having Civil Rights and having the right to access the  justice system,  but if you have not got the money to pay the Court fees then the rights are pointless and effectively non-existent.
One of the central pillars of living in a free society is the Rule of Law.  Rules are there to be enforced and if you cannot enforce those laws, because you cannot afford to take somebody to Court, then the laws may well not exist and you have been denied your Civil Rights.
The Justice Minister, Dominic Raab, said, "In setting Employment Tribunals Fees the Government has to consider access to justice, the cost of litigation and how we fund tribunals".
When I read this it seems to me that what we have actually considered is how to fund tribunals and have decided that the applicants, i.e. the people who ultimately need the power of tribunals to rule in their favour are the people who should fund the tribunals, rather than the tax payer as a whole.
He went onto say, "We will take immediate steps to stop charging fees in Employment Tribunals and put in place arrangements to refund those who have paid".
Let's hope that those who are unfairly dismissed in future now have access to justice.  The worry is, however, that the Government will now introduce Primary Legislation to enforce the fee change in Employment Tribunal, but let's hope that they do not, because you simply cannot put a price on access to justice.
Please visit  www.treadstonelaw.co.uk  or contact email admin@treadstonelaw.co.uk
Are You Looking For A Trusted Personal Injury Solicitor in Manchester? We Are Based In Wythenshawe and Look After Clients Across The North West.
Request A Call Back Today To See If We Can Help You With Your Claim. NO WIN NO FEE.