How Can You Sue the NHS?
It is perfectly possible to make a claim against the NHS and/or its staff for the negligent acts of those staff if that resulted in damage to a patient injury or loss.
This can be done on a 'no win no fee' basis, meaning that there is no risk to the claimant.
Damages (compensation) are paid based on the nature and extent of the injury or loss which has been sustained by the patient.  The more serious the injury or condition, the more damages are generally paid out.
The English and Welsh justice system, however, simply attempts to put people back in the position they were in, immediately prior to the damage taking place.  That is to say adequate compensation is made, not necessarily generous.  Whilst we share some similarities with the American system, that is generally a Jury based system who award vast sums to the successful claimants over there.  In our jurisdiction, damages are assessed by learned judges who are provided with guidance based on previous settlements and, whilst these figures are not a fixed sum, they will usually be within a bracket of several thousand pounds either side.
It is perfectly possible to sue for a wide variety of different types of damage.  The most obvious and common one is, of course, injury.  You can also sue for private treatment, loss of earnings, care and assistance, future losses, handicap in the labour market, retraining, therapy, physiotherapy, travel, nursing care and psychiatric damage.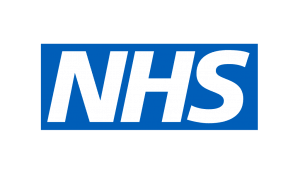 Generally speaking a successful claimant, providing they recover at least a £1,000 in damages for injury, will also have a facility to recover their legal costs.
It is important when choosing whom to use to make the claim for medical or clinical negligence, that you choose the right firm of solicitors.  They should have a track record of success and be open and honest about your prospects of success from day one.
If you have any questions or queries, please do not hesitate to contact the clinical negligence team at Treadstone Law Solicitors, Clinical Negligence Department on email admin@treadstonelaw.co.uk or Tel No. 0161 685 0070.
Would you like to discuss suing the NHS? If you would prefer us to call you at your convenience please fill out our contact form and request a call back to discuss your case :