Personal Injury Solicitors Manchester
Welcome To Treadstone Law
Treadstone Law is a local Manchester based Personal Injury Solicitors ready to fight your case.
01.
Story & History
Our Head Office is based in Manchester, close to Manchester Airport. The firm was established by Stuart Matthews who was a former Partner in another local practice. We offer litigation services in all types of personal injury, including Clinical Negligence, and Housing Claims, including disrepair and cavity wall claims.
02.
Values & Philosophy
As personal injury solicitors, here at Treadstone Law we aim to provide all our clients with a bespoke service and old fashioned care and consideration of their individual needs. We also provide 21st Century communication skills and a modern attitude to litigation.
03.
100% Success Rate At Trial
We have a very high success rate. Our firm has 100% record at trial.
We obtain higher levels of compensation for you. On average, our clients receive over £3,000 for a Whiplash Claim.
A qualified solicitor will be in charge of your case, rather than an unqualified claims handler.
"
We are successful because we care. We care enough to take the time to listen to your story. Because we take our time and get to the truth, we succeed.
As a result, the vast majority of our work comes from personal recommendations.
"
"
My wife was recently involved in a quite serious car crash, thankfully she wasn't seriously injured but the car was totally destroyed, Stuart and his team handled everything from day one, from getting the pay-out for the car to dealing with the injury claim in an extremely professional and compassionate manner, he kept in contact with us at every step of the process and managed to sort everything out in under 12 weeks. I would recommend Treadstone Law to anyone that has had an accident, excellent service and total professionals. 10/10
"
"
My solicitors have worked really hard to win my case. I am really pleased with the services provided. I would definitely recommend Treadstone to friends and family in the future. Thanks again.
"
Your Legal Team
Support In Making and Winning Your Claim
Each lawyer at Treadstone Law focuses exclusively on personal injury matters, we have chosen our team taking into account their experience, tenacity and ability to handle all cases.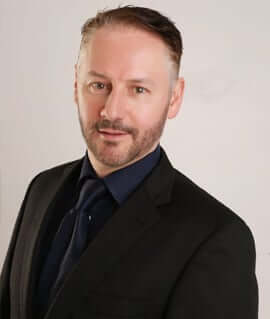 20+ years experience with 100% success rate at court.
Specialist in Personal Injury and Clincal Negligence Claims
Specialist in winning Road Traffic Accident Claims
Highly skilled PA, Office Manager & Legal Secretary.
Careers at Treadstone Law
Vacancies At Our Firm
90% of our clients have been personally recommend to us by previous clients. At Treadstone we work hard to build a trusted relationship with our clients. We're on the look out for great people to join our team. Work with us toward increasing success.