Egypt holiday nightmare compensation received
Getting sick in a foreign country is upsetting, especially if you are somewhere unfamiliar, dealing with doctors who may not speak your language. In more serious cases, it can have also a significant effect on your finances. Your all-inclusive holiday provider must follow package holiday regulations and therefore have a responsibility for your health and safety while you are staying with them.
Mr H and Miss D came to us having been stricken with food poisoning on holiday In Egypt.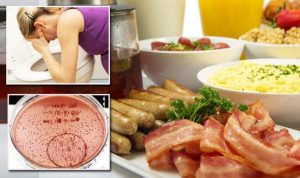 It appeared that poor cooking and very poor standards of hygiene at their hotel had combined to run their holiday, causing stress and discomfort, to say nothing of a loss of quality holiday time.
We were keen to help and were able to obtain a compensation settlement from the travel company who had provided the holiday in the sum of £5000. Money that will allow them to afford a replacement holiday in due course.
You shouldn't have to suffer on holiday, nor should you have to fight for compensation when things go wrong – if you do we are here to help.
Contact us now for further information.