Claiming for a Slip, Trip or Fall
Slip, trip and fall compensation claims are some of the most common types of personal injury claims that we deal with. Often people can feel that these cases are trivial but actually serious injury can occur as a result of the negligence of others.
Each year hundreds of people are injured by slipping on a wet floor in a supermarket or other public place. It is advisable, if you are able, at the time to take as many details as you can at the scene, this can include witness details and ensuring the accident is recorded in the store accident book.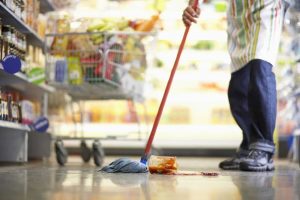 In addition to this we are also contacted by clients after they have tripped over an uneven paving slab. If your accident was the result of a slip or trip on the pavement or public highway, you may be able to bring a claim against the local government or highway authority. It will be necessary to show that the pavement was in a dangerous condition and that this caused the injury.
There are also possible legal claims for slips and trips on other's land under the Occupiers Liability Act 1957. The act applies to all injuries on owner occupied land. We know that some horrific accidents can take place on other people's property and have experience in dealing with these claims.
Our slips, trips and falls personal injury solicitors are experts in all aspects of public liability law and have a proven track record after successfully representing clients who have suffered as a result of a variety of slip, trip and fall accidents. Treadstone Law will not only provide you with expert legal advice, we will also ensure that the compensation claims process is as simple as possible and you will be assigned your own personal solicitor to guide you and support you through your case.
Our Succes Stories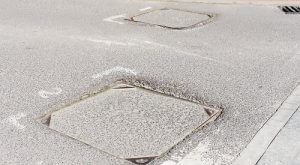 Recently we settled for 'Mr S' from Manchester, who tripped on a high street because a manhole cover was depressed on one side which meant the other side was raised to the point where it had become a danger. As 'Mr S' came out of the local shop with his morning paper he tripped on the manhole cover and fell with such force that the shock of the fall caused him to suffer heart problems, he was sent into hospital for treatment. We were able to obtain £6000 for him.
In another case 'Mrs P' of Wythenshawe, was walking down a public footpath near the cul-de-sac where she lived and she tripped on a raised flagstone and fell in such a way she broke her foot. We were able to obtain over £5000 from the council for her.
More and more lately we are seeing cases where people are falling on badly maintained pathways and roads, this pothole crisis we are in means that the delaying of repairs is leading to the public being put at risk.
Get in touch with us for a free no obligation chat, all of our cases are NO WIN NO FEE, so there is no financial risk to you.
Call 0161 685 0070