Home Sweet Home? Here's How You Can Claim Compensation For Property Damaged.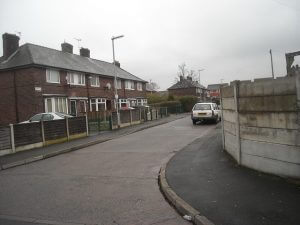 Life is hard enough without coming home to a house which is lacking in the very basics , e.g. a working roof, windows that shut and pipes that don't leak .If you live in a rented property and its frankly substandard then this is where Treadstone Law can step in and advise you on how to claim compensation. 
Whether you rent in Manchester, Sale, Altrincham, Wythenshawe or Timperley, Treadstone can you force your landlord to repair your home and compensate you for the inconvenience and damage. You could even get rent refunded.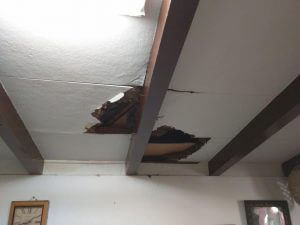 As long as you have complained during the tenancy you can claim up to six years after leaving. Ideally records of your complaints should be kept especially Text messages and emails . This will be your proof that you put the landlord on notice of the problem. Tenants of housing associations report wildly different experiences when reporting problems – with some housing associations very quick to act and some utterly hopeless.
Repairs?
Whilst the tenant is responsible for any minor repair jobs that are due to normal wear and tear there are definite areas which are the landlords responsibility. Walls, windows and roofs, as well as electrical systems and plumbing- if they faulty they are all the responsibility of the landlord .
Once the landlord or letting agent is notified of any disrepair, remedial action should be carried out as soon as reasonably possible. You must give access to your landlords contractors.
Poor housing often causes Illness.
If the disrepair is causing you or your family ill health, your Treadstone Law solicitor can advise you. Damp conditions are notorious for causing or aggravating ill heath e.g. Asthma . Black spot mould is toxic and can be deadly.

If your personal property is damaged due to the disrepair, you can claim compensation.
To back up your claim, you should take photographs of the damage and keep receipts for anything you've had to replace
Under your landlord's statutory repairing obligations, he/she is liable to put your property into repair in certain circumstances, but he is under no obligation to carry out improvements.
It's sometimes difficult to say exactly where to draw the line. An obvious example is windows.
If your property has rotting window frames then this is something the landlord should put right.
However, he's under no obligation to install double-glazing. That would clearly be seen as an improvement to the property.
Claim Compensation. How do we calculate your claim ?
If you haven't been able to use part or all of your rented property because of disrepair, you should be entitled to a reduction or refund of your rent, known as abatement.
How much of the rent is abated will depend on how much of your home is uninhabitable.
If no part of the house is habitable, 100% of the rent may be abated, if only part of the house is unusable then the rent will be reduced proportionally.

This is why the advice of Treadstone Law can make your bad day not seem like the end of the world.
The amount of compensation you can claim will depend on the circumstance. You may want to claim compensation for clothing, bedding or curtains that have been spoilt by damp or mould.
Or your carpets and furniture may have been damaged by water leaking from the burst pipes your landlord hasn't fixed.
You can also claim compensation for property damaged while repair work was being carried out.
Call for no obligation advice or fill in our call back form below and we'll be in touch at your convenience.