Do you need to make a claim following an accident at work?

Many of us will have suffered, or at least know someone who has suffered in a a work related accident or illness.
Most people don't like to complain or 'cause a fuss'. However, compensation for your injury can make all the difference in dealing with what may be a very difficult time. As well as highlighting areas where employers need to improve their guidelines for safety within the workplace.
Before you consider making a claim you must be sure that it is within three years of the date of the accident.
It is important to remember that you are not alone!
Recent figures show that;
→In 2016, 1.3 million people suffered from a work related illness
→137 workers were killed at work
→609,000 injuries occurred
Employers duty of care

By law, the employers duty of care requires they take all reasonable steps to ensure the safety of their staff.  They must ensure that the risks of any reasonably foreseeable incident are assessed and prepared for. They must provide adequate training, protective equipment or other measures as appropriate.
The key word here is 'reasonable' and we can assume that these are generally the actions of any considerate and ethical employer.
It is important for employers to take the necessary steps to protect employees from the health and safety concerns of today's corporate community.
Despite these precautions, accidents at work still happen.
Making a claim following an accident at work

If you have been injured in an accident at  work, then don't hesitate to contact one of the specialists at Treadstone Law.
Treadstone Law offer free, friendly and professional advice, and if we believe your claim has a good chance of success we offer a No Win No Fee service so there will be no cost to yourself.
We supply legal services across the North West including Manchester, Sale, Altrincham, Wythenshawe and Timperley.
Don't Hesitate To Ask
Free Consultation
Feel free to get in touch with any enquiries and one of our friendly members of staff will get back to you as soon as possible, we are here to help!
What is an accident at work?
A work accident is an incident usually related to the manner in which work is being carried out, but it can also involve faulty equipment or the conditions of a premises or working environment. This kind of incident is not intended, but it can often be avoided or prevented.
What is an accident at work compensation claim?
Accidents at work fall under the category of personal injury compensation claims. This kind of claim is a legal process designed to help the victims of preventable workplace accidents claim financial recompense for their injuries. In a nutshell, your claim will attempt to prove that a third party was responsible for the accident and call for them to pay you compensation to make up for what happened.
Work accident claims don't just cover injuries, a personal injury solicitor may also recommend seeking damages for loss of earnings, emotional distress and other costs associated with the incident.
What type of workplace accident can I claim for?
Construction site accidents
Factory or warehouse accidents
Injuries related to serving in the military
Unsafe industrial sites
Office based accidents
Agricultural accidents
What are the main causes of work injuries?
Injuries at work tend to happen when safety measures are either not put in place, or when they are not observed or enforced. Common causes include faults in poorly maintained equipment, as well as poorly assembled structures such as scaffolding and racking. Spillages that aren't cleaned up quickly or thoroughly enough can cause falls, while a lack of training or personal protective equipment can cause serious workplace injuries. Accidents with vehicles such as forklift trucks are also common, especially on construction sites and industrial environments.
Accident at Work Compensation Team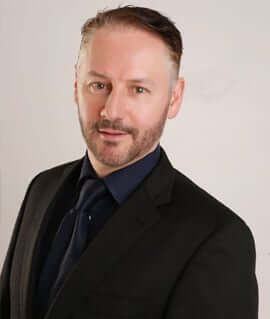 With almost 20 years experience in Personal Injury and Litigation, Stuart has an unrivalled success rate at Trial and an ability to negotiate settlements on behalf of Clients.
Paul is an experienced Solicitor who deals with a whole range of Civil Litigation matters.
Her ability to empathise with Clients and deal with them in a down to earth manner makes Shu a highly effective communicator.