All our clients have a dedicated Solicitor who will deal with their case from start to finish. All our personal injury lawyers pride themselves on taking expert care of the individual needs of each client. We ensure that we deliver the finest possible service to all of our clients.
Dental negligence is usually the result of a dentist failing to act appropriately and providing the patient with an unacceptable poor service. If you have been to a private or NHS dentist for treatment and something went wrong, then you may have a claim for dental negligence.
No Win No Fee Personal Injury Experts. We fight for the rights of the victims of all accidents such as: Road Traffic Accidents, Accidents Abroad, Accidents at Work and Accidents in Public Places
WE ARE HERE
TO PROVIDE YOU WITH PERSONAL INJURY LEGAL HELP
As personal injury lawyers, we know that making a claim can be stressful and confusing.
Some companies that say they are  "Claims Specialists"  do not have any qualified solicitors working for them.
They are very often middlemen or marketing companies who record your personal details, then  sell them to the highest bidder, regardless of where you live or the complexity of your case.
At Treadstone Law you can be assured that we will get you the best possible deal. Statistically, we out perform industry averages case after case.
We Offer You Local High Quality Legal Support
Do You Need Winning Legal Advice?
Email our Director Stuart Matthews and get free legal advice directly from an experienced solicitor, Our staff are here to help you.
Do You Want To Work With Expert Solicitors?
Our solicitors have the expertise required to help you win your case and obtain the best results.
No Risk Service To You
When Treadstone take on your case you do not pay any upfront legal fees.
We Promise To Keep You Informed Every Step Of The Way
You can choose how you wish to be updated – letter, email or text.
"
We are successful because we care. We care enough to take the time to listen to your story. Because we take our time and get to the truth, we succeed.
As a result, the vast majority of our work comes from personal recommendations.
"
"
My wife was recently involved in a quite serious car crash, thankfully she wasn't seriously injured but the car was totally destroyed, Stuart and his team handled everything from day one, from getting the pay-out for the car to dealing with the injury claim in an extremely professional and compassionate manner, he kept in contact with us at every step of the process and managed to sort everything out in under 12 weeks. I would recommend Treadstone Law to anyone that has had an accident, excellent service and total professionals. 10/10
"
"
My solicitors have worked really hard to win my case. I am really pleased with the services provided. I would definitely recommend Treadstone to friends and family in the future. Thanks again.
"
Start Your Claim Here :
Don't hesitate to get in touch with one of our professional and friendly solicitors. We are here to help!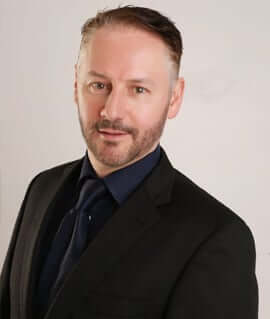 20+ years experience with 100% success rate at court.
Specialist in Personal Injury and Clincal Negligence Claims
Specialist in winning Road Traffic Accident Claims
Highly skilled PA, Office Manager & Legal Secretary.