At Treadstone Law our dedicated team work for claimants who have been injured as a result of the negligence of others.
We have been providing legal advice and pursuing claims for people for 20+ years, with an extremely high success rate at trial. As personal injury lawyers, we know that making a claim can be stressful and confusing. Some companies that say they are "Claims Specialists" yet they do not have any qualified solicitors working for them. They are very often middlemen or marketing companies who record your personal details, then sell them to the highest bidder, regardless of where you live or the complexity of your case.
At Treadstone Law a Solicitor will be assigned to your case and they will work closely with you offering support and guidance. We aim to get the best possible results for you and help get your life back on track.
We handle a wide variety of work including:
Our aim is to win every case. We currently have a very success rate at trial and have unrivalled experience in Trips and Slips due to developing case winning tactics and strategies for these areas.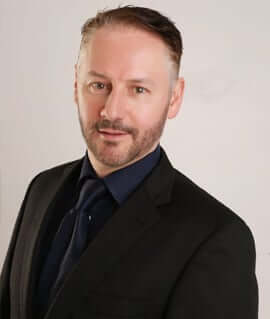 With almost 20 years experience in Personal Injury and Litigation, Stuart has an unrivalled success rate at Trial and an ability to negotiate settlements on behalf of Clients.
Her ability to empathise with Clients makes Shu a highly effective communicator.
Paul is an experienced Solicitor who deals with a whole range of Civil Litigation matters.
Her sense of humour and down to earth manner makes her very easy to deal with.
Get in Touch for a Free No Obligation Consultation
"
We are successful because we care. We care enough to take the time to listen to your story. Because we take our time and get to the truth, we succeed.
As a result, the vast majority of our work comes from personal recommendations.
"
"
My wife was recently involved in a quite serious car crash, thankfully she wasn't seriously injured but the car was totally destroyed, Stuart and his team handled everything from day one, from getting the pay-out for the car to dealing with the injury claim in an extremely professional and compassionate manner, he kept in contact with us at every step of the process and managed to sort everything out in under 12 weeks. I would recommend Treadstone Law to anyone that has had an accident, excellent service and total professionals. 10/10
"
"
My solicitors have worked really hard to win my case. I am really pleased with the services provided. I would definitely recommend Treadstone to friends and family in the future. Thanks again.
"
"
"I was inundated by phone calls from dodgy companies telling me to put a claim in, but a colleague recommended Treadstone Law. I gave them a call and was astonished that, nine months later, I got a cheque for £4,700. Brilliant result!"
"
"
"My son was injured at a holiday club. Treadstone Law came out to see me the same day I contacted them, and the solicitor who showed a real interest in the case. He explained it all well and was really nice to my son who was a bit frightened as he thought he was in trouble . We went to the scene of the accident and he did a full report taking loads of photos . This was really important as the play scheme moved all the incriminating evidence the next day."
"
"
"I had a simple road traffic accident and I was astonished when my solicitor called me and said she has settled my case for £13,000. I was very happy with the customer service that I received from Treadstone Law. They were always happy to help me with any questions I had and made me feel so welcome when I visited their offices. I will recommend my friends and family to use them if they require legal services."
"