Our Personal Injury Experts are able to support people who have suffered as a result of trips, slips and falls.

Call us on 0161 685 0070

so we can provide you with expert legal advice at no cost to you.
Our Personal Injury Claims are funded by a  No Win, No Fee agreement. This means there is no financial risk to you.
Slips and trips are amongst the most common types of personal injury claim, mainly because there are so many hazards that can cause you to slip, trip or fall in everyday life.   They can happen anytime, anywhere, including:
♦In a shop
♦At work
♦At a public, outdoor event
♦At school
♦In someone else's home
These falls can be very painful and in some cases cause severe injury, particularly in the elderly.
In order to make a claim for compensation you will need to be able to show that the slip or trip you experienced was caused by someone breaching their duty of care to you and this resulted in you suffering damage.
There are many dangers and injuries caused by slips, trips and falls which can cause both long term and short term damage, these are usually in the form of;
♦Injuries
♦Lost wages due to time off work
♦Psychological distress
♦The incurrence of medical costs
If this has happened to you, you may have a trip, slip or fall claim and we can help you to recover the compensation that is owed to you.
Contact one of our legal experts today to discuss your claim. We offer free friendly and professional advice.

Call 0161 685 0070
.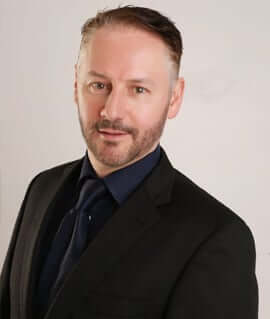 With almost 20 years experience in Personal Injury and Litigation, Stuart has an unrivalled success rate at Trial and an ability to negotiate settlements on behalf of Clients.
Paul is an experienced Solicitor who deals with a whole range of Civil Litigation matters.
Her ability to empathise with Clients makes Shu a highly effective communicator.
Don't Hesitate To Ask
Free Consultation
Feel free to get in touch with any enquiries and one of our friendly members of staff will get back to you as soon as possible, we are here to help!