Our Criminal Injury Experts are able to support people who have suffered because of  violent crime.
Call us on
0161 685 0070

so we can provide you with expert legal advice at no cost to you.
Our Criminal Injury Claims are funded by a  No Win, No Fee agreement. This means there is no financial risk to you.
Have you suffered because of a violent act?
If you have been the victim of  an assault within the UK in the past two years, and suffered injury as a result then you could make a claim under The Criminal Injuries Compensation Authority.
This is a government funded scheme which was set up to provide compensation to people who suffer physical and psychological injuries as a result of violent crimes.
Treadstone Law's legal team can help you get the compensation you deserve.
How can we help?
There are a number of conditions that your injury needs to fulfil before you can make a claim;
♦ You must have reported the assault to the police as soon as possible;

♦ You must cooperate fully with any police investigation  into the assault;

♦ The assault must have taken place in England, Wales or Scotland;

♦ You must have sought medical attention for your injury;

♦ The assault must have occurred within the last two years;

♦ You must not have caused or contributed to the assault in any way.
You can pursue a claim even if the person who assaulted you was not actually prosecuted by the police.
Criminal injuries compensation may be reduced or withheld if you have behaved inappropriately before or during the incident, such as by taunting the attacker.
If you have been the victim of a violent crime within the past two years and have suffered injury as a result, contact us now.
Why should you make a claim?
Being injured as a result of a violent crime can have a huge impact on your life and ability to work or get by day to day. It could also have an effect on you psychologically and emotionally and cause damage to your long-term mental health, making it difficult for you to adjust to life after the event.
Making a claim can provide you with the financial assistance you may need to rebuild your life after a violent assault, by making it possible to receive the treatment you need to make a full recovery. That can range from physiotherapy to counselling. The important factor is that you get the help you need to make a full recovery – without having to worry about the finances. That's why at Treadstone Law, we're committed to helping you get the compensation you deserve.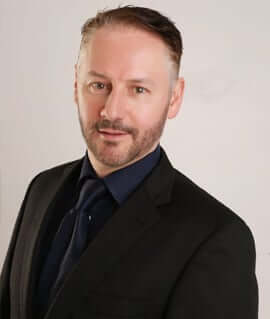 With almost 20 years experience in Personal Injury and Litigation, Stuart has an unrivalled success rate at Trial and an ability to negotiate settlements on behalf of Clients.
Paul is an experienced Solicitor who deals with a whole range of Civil Litigation matters.
Her ability to empathise with Clients makes Shu a highly effective communicator.
Get in touch today for a free no obligation consultation