Cavity Wall Insulation Claims
We Can Help You To Claim Compensation For Your Cavity Wall Insulation
We aim to help you if you have had incorrectly installed cavity wall insulation. It is true that the vast majority of homes within the United Kingdom have correctly installed cavity insulation, and they will experience reduced heating bills, warmer, cosier homes in winter and no issues with the installation.
However, it is also the case that many homes in the UK have also had cavity wall insulation that was not correctly installed. A property with existing damp problems, properties with porous or damaged bricks, or properties with cavities filled with rubble are all unsuitable for cavity wall insulation. As a result of this, these properties are now experiencing problems with damp – often a few winters after the insulating material was initially installed.
We appreciate that it can be difficult to chase up companies after a few years. It is often the case that the company who did carry out the cavity fill may have gone bankrupt and no longer operate. In this case, CIGA operate a 25 year guarantee on your insulation. If something is wrong and it is not because of an obvious problem (blocked gutters, cracked masonry) then they will step in to rectify the problem. It can often be daunting to contact them yourself, so we can work on your behalf and in your interests.
It is worth inquiring with us about your cavity wall fill, especially if you have never experienced damp prior to having the fill installed and you live in a high exposure rain zone or a home that is often exposed to wind. Both of these factors can make insulation especially prone to absorbing rainwater from outside, which would normally run down the outer leaf of the cavity and evaporate in dry weather. With the insulation wet, this will actually make the home colder rather than warmer as it draws heat out of your home.
Wet insulation can be a danger to your home and it has been described as like living inside a sponge. Tenants and landlords alike are suffering, and so it is imperative that you have your cavity wall insulation checked by a professional and contact us. The damage could be made worse by inaction and could result in very costly repairs, so it is best that you take the first step towards a warm, safe home by issuing cavity wall insulation claims to cover the damages.
We take your home's warmth and structural integrity seriously, and we will dedicate our resources to helping you gain the compensation that you deserve for your poorly installed insulation. We will work for you on a no win, no fee basis, meaning that you have absolutely nothing to lose by contacting our expert team.
Our offices are based in Wythenshawe, Manchester so we don't have extortionate city centre overheads, allowing us to pass on considerable savings to our clients .We are on average 30% cheaper than the "Big Firms".
We are happy to assist clients worldwide, with lawyers speaking several international languages in-house and commercial and corporate lawyers that are knowledgeable and approachable.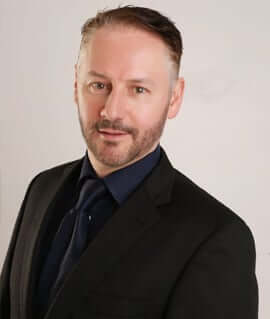 With almost 20 years experience in Personal Injury and Litigation, Stuart has an unrivalled success rate at Trial and an ability to negotiate settlements on behalf of Clients.
Paul is an experienced Solicitor who deals with a whole range of Civil Litigation matters.
Her ability to empathise with Clients makes Shu a highly effective communicator.
Don't Hesitate To Ask
Free Consultation
Feel free to get in touch with any enquiries and one of our friendly members of staff will get back to you as soon as possible, we are here to help!